Welcome to Mantra
Mantra comes from a Sanskrit word meaning a "sacred message or charm."
Mantra's tale dates back to 20 years, when our award winning chef and owner, Tarun Chadha, from North India, passed out of the Institute of Hotel Management, India. Over the years, he has trained and worked with the masters of Indian cuisine for more than two decades. Chef Tarun, moved to the UK in 2003, and worked with various reputed restaurants including travelling around the world with Hollywood Film catering as an Indian speciality chef.
Mrs. Shivani Chadha, the Restaurant Manager and Owner, has worked with the finest restaurants in India.
At Mantra, we strive to bring you the best home cooked Indian food ,taking diners on a journey from Old Delhi to Kerala via the coast of Mumbai.
Entrance yourself in a true taste of India's finest.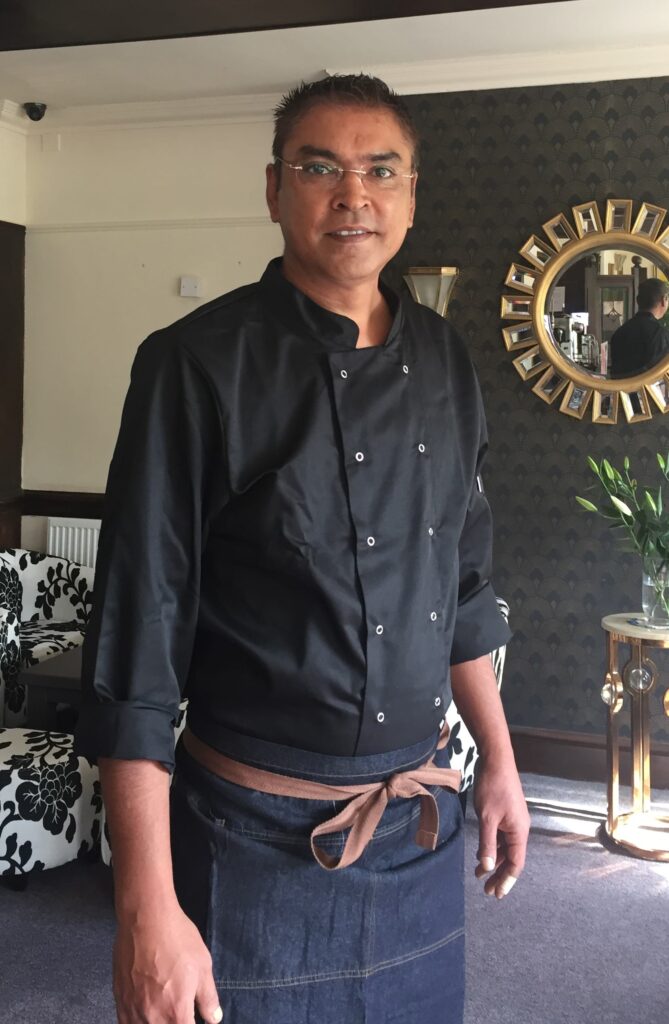 Sunday dine in offers at Mantra all day from 12 noon😍

🌞Open all day on SUNDAYS from 12 pm to 8 pm from 5th June till 28th August.🌺

🥘Enjoy *2 for 1 on traditional curries & *2 for £10 on our speciality gins in our beer garden or indoors.🍹🍸🥂🍻

*2 for 1 offer not valid on 19th June and seafood.
*2 of the same gins ordered at the same time.
Meghan Groveley
12/11/2020
Lovely food, quick service. Had a lovely young lady serving me, unfortunately don't remember her name but she had long blonde hair and was very helpful. Overall, a good experience.
Me and my husband went tonight for a curry it was lovely, best we have ever tasted.
Stunning food , great service and not too pricey. Fabulous hostsone to visit again
Andy Stevenson
06/09/2020
Lovely food. Consistent, good service
I love the food at Mantra, everything's cooked fresh and is so tasty. Great value for money and a cut above all the similar food establishments in the area. I highly recommend them.
Charlie Etiquette
12/08/2020
One of the best Indians around. Tasty food not just standard mild, medium and hot
Leek road,
Cellarhead,
ST9 0DQ

Chadha Hospitality Ltd
Company Number: 10910886

Call Us: 01782551122
Email Us: mantracellarhead@gmail.com
Monday
Tuesday
Wednesday
Thursday
Friday
Saturday
Sunday
Closed All Day
Closed All Day
5:00 pm – 10:00 pm
5:00 pm – 10:00 pm
5:00 pm – 10:00 pm
5:00 pm – 10:00 pm
4:00 pm – 9:00 pm